Automotive films
Automotive PVC films are a category of synthetic films made from high-quality polyvinyl chloride, which has many very beneficial characteristics: it is extremely resistant to mechanical damage, does not deteriorate or deform when bent, and withstands external factors such as temperature changes and UV radiation. This is why this material works so well in the automotive industry: it can be used for an attractive and inexpensive finish of many vehicle components (e.g. door interior panels and sun visors). In addition, it is very easy to keep clean without consuming much time and effort. Our films are available in many different colors and on request can be made in a version that meets special requirements, namely compliance with ISO 3795 for safe use in vehicles thanks to low flammability.
Ergis Group – Manufacturer of high-quality automotive films
Ergis Group is a manufacturer of automotive leather-imitation films which receive excellent reviews from our customers. What buyers appreciate the most about this material is its very high quality, excellent appearance, and ease of further processing. Thanks to our technologically advanced machinery, our automotive PVC films meet the highest requirements.
Materials of this type are characterized by high thermoplasticity and mechanical strength. This makes surfaces finished with automotive PVC films resistant to scratches and cracking. This material is also resistant to a wide variety of solvents. Thanks to its high flexibility, it is characterized by good adhesion to any surface. Also, automotive films are resistant to deformation of the surface to which they are affixed.
Automotive PVC films – Where to buy?
We are a leading manufacturer of automotive films and, thanks to many years of experience, we are proud to offer products whose quality will satisfy even the most demanding customers. We care about the environment and all production processes in our company are carried out in a way that ensures the smallest possible negative impact on the environment. We purchase our raw materials from reputable suppliers and process them to manufacture high quality materials for further use by our customers.
As has already been mentioned, our automotive films are intended for finishing sun visors and car door interior panels, but also floor mats, and even luggage compartments. Thanks to the high quality of our products, the end result is always aesthetic and durable. We guarantee that the colors of materials shown in the sample book fully correspond to the actual ones – this is checked by spectrophotometric testing. As our customers' satisfaction is our priority, we offer our products at competitive prices. Please contact us if you are interested in buying automotive PVC films.
Example photo of automotive PVC film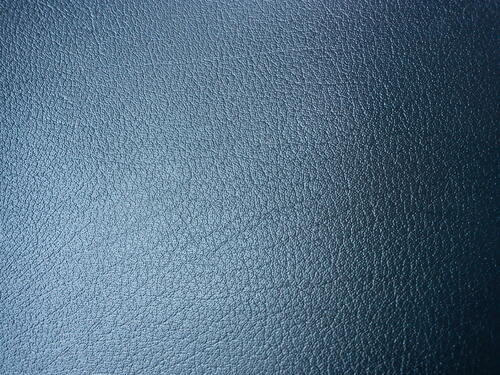 PROPERTIES
Homogenous PVC films, thickness: 0.30-2.00 mm.
The films can meet the requirements of the ISO 3795 standard with regard to flammability of materials for car interiors (and other standards).
The repeatability of colours is rigorously observed. The colour difference in comparison with the standard sample fits the limit of up to 1 ΔE (spectrophotometric test).