Ergis S.A. Management Board
President — Tadeusz Nowicki
(1958).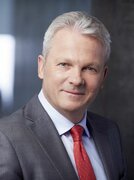 A graduate from the Warsaw University of Technology (Politechnika Warszawska, 1983), Tadeusz Nowicki was awarded a PhD at the Ecole Nationale Superieure des Mines (Saint-Etienne, France, 1988). After being Research Engineer for the French Ministry of Industry, he worked in various positions in the precious metals industry ending as Technical Director of the Engelhard-Clal Platinum Division with responsibility for plants in Paris, London, and Amsterdam. In January 1998, he began his activities in the plastics industry in Poland, and established via mergers and acquisitions the ERGIS Group, of which he is today President of the Management Board. Since 2007, Tadeusz Nowicki has also been President of the Polish Union of Plastic Converters (PUPC/PZTPS). Vice-President of the EUPC Steering Committee.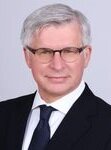 Vice-President — Marek Kapłucha (1964).

A graduate of the Faculty of Economics of Maria Curie Skłodowska University in Lublin and Executive MBA studies at Kozminski University in Warsaw. His professional career started at Interpegro Lubex SA, where, after a year, he took a position of a member of the management board. In 1992-2009 he worked for Kraft Foods Int., initially in Poland and later in Austria. For the last 9 years of this period, he worked for Kraft Foods East Adriatic Markets with registered office in Vienna and was in charge of sales to eight countries of South-East Europe. He ended his cooperation with Kraft Foods in 2009 as the Commercial Director and a member of the management board. In the same year he assumed the position of a management board member in Zakłady Azotowe "Puławy" S.A. responsible for sales, raw materials purchase and logistics. Then, after Grupa Azoty Group was established, in 2013 - 2016 he served as the vice president of the Group's management board. Simultaneously, in 2013 - 2016 he held the post of the vice president of Fertilizers Europe, with registered office in Brussels. In 2018 he worked in the ERGIS GROUP as an advisor of the management board.